Nothing's worse than the feeling you get when you've completed a transaction days ago and are now only realizing that the good you purchased has some defects. It's doubly infuriating when that good is as expensive as a car. Used car sellers are becoming more cunning and dubious as time passes. With new ways to mask defects and deflect your attention being practiced, buying a used car unprepared is risky. In our used car buying guide, we will cover everything you need to do, from under the hood inspections to test drives, before making the final purchase.
Be Certain of the Car You Want to Buy
If you haven't already decided which car to buy, this is the most enjoyable part of the process. First, select a car model and brand that you will be happy to own. Better yet, come up with a list of the three top cars you'd be eager to buy. This will help you have more options to choose from and not be anchored to an individual car seller who can twist your arm.
To help you select a car model, start by determining the budget you will spend and what you are expecting to get from the vehicle. There is a multitude of online resources to research this topic. YouTube is a great one.
Once you have compiled a list of affordable cars and learned enough about each one, start arranging for meetings with prospective car sellers. Be advised to choose a safe location if you are buying from an individual and not a dealer. For example, a police station parking lot is ideal.
Perform an Exterior Inspection
Once at the designated meeting location, perform an initial scan of the car's body. You want to look for signs of dents that can point to previous car accidents.
The spaces between the car hood and the side metal sheets (and all other spaces like these across the car) should all be of uniform width.
Places where metal sheets are closer together or are spread wider apart than usual are signs that the car has been to the body shop due to an accident. In that case, you should proceed with caution.
If the dents are located on the front portion of the car (where the majority of the car's essential components and engine lay), tread with extreme caution.
At this stage, something else to look for is paint color variances or signs of rusting metal. To do this, you should always inspect prospective cars during the daytime and never at night.
Check Under the Hood
Pop the car's hood open and start by checking the state of its transmission fluid. Locate the transmission fluid tank (it usually has a yellow handle) and pull it out. If the fluid is a reddish-pink hue and does not smell burnt, there's nothing to worry about. If not, the transmission is likely overheating, and the gears need to be looked at by a mechanic.
Check for rust on the exhaust and aluminum components of the engine too, which can be a sign of a previous engine repair or an aged engine.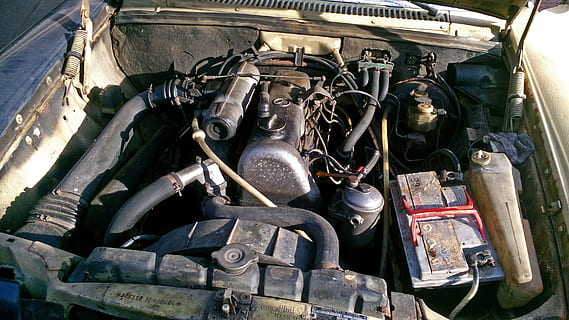 Use an OBD2 Scanner
An OBD2 scanner is a small computer device that can be connected to a vehicle to tell you important information about it. The device's screen will give you information about the car's engine, transmission, and other vital systems.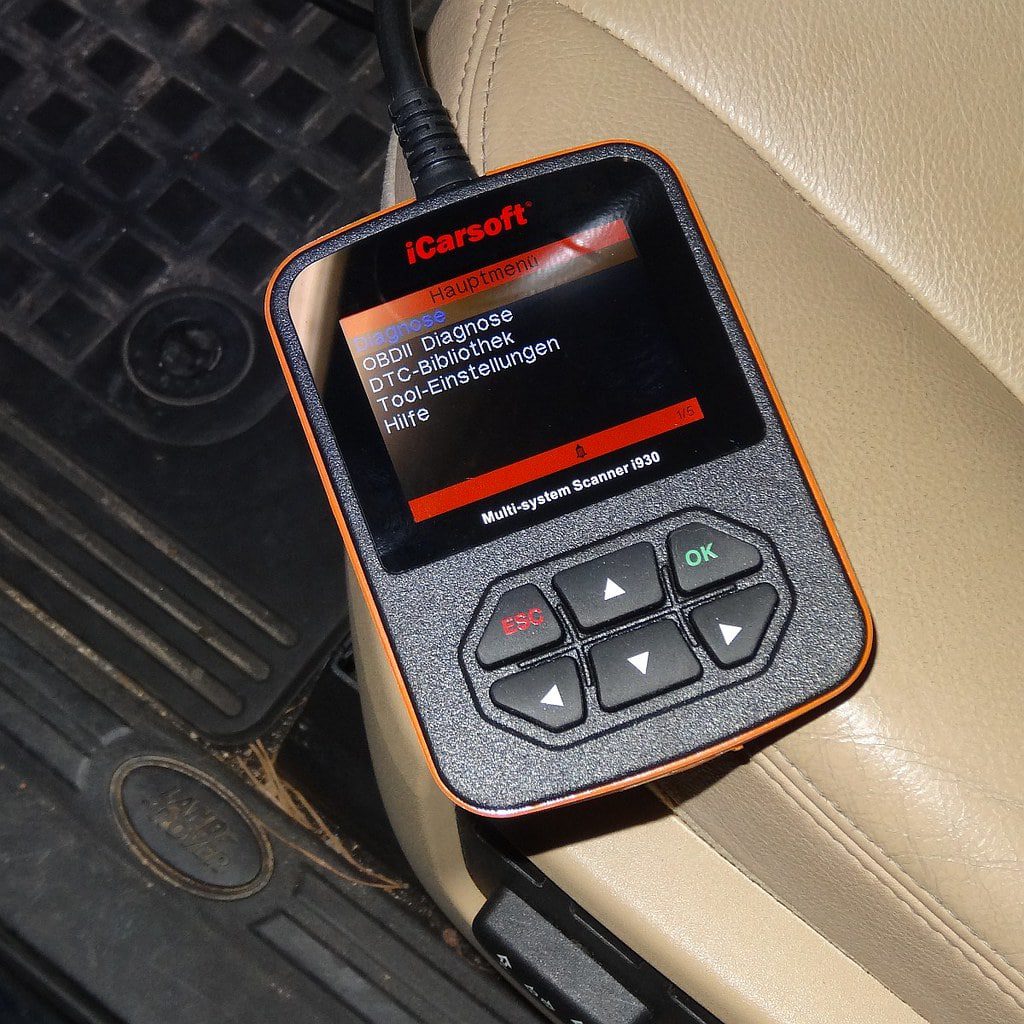 These devices can cost as little as $45 or even less.
If you have a few bucks to spare and don't mind learning a little about how to use and read OBD2 scanners, this is a worthwhile investment. That's because it can be used forin detecting problems in your car in the future as well.
Go for a Test Drive
Turn the fans and radio off and keep your ears peeled. Take your time with this stage and try to drive through as many terrains, make as many turns, and drive on as many elevated plains as possible.
Watch out for any squeaking, popping, or clicking noises that occur. The more sounds you hear, the more you will have to pay for repairs, and you are likely to purchasing a risky vehicle.
Refer to this blog to learn about dangerous car noises to watch out for.
Don't shy from asking the car seller sitting aside you to remain quiet during the drive as you listen for sounds. Inform them that you'll be happy to take any comments or questions once you're outside the car.
Before stepping out of the car, make sure you check the A/Cs on all fan levels for a generous interval of time. Some A/Cs may start cooling slower than others, and others will prematurely stop cooling after a good start. The latter is what you should watch out for.
Also, be sure to check the following:
Headlights and turn signals
Windshield wipers
Door locks (child safety locks too) and automatic trunks (if applicable).
If the car you are considering passed all the above tests, it's time to qualify it for the next and final inspection.
The Final Step of Our Used Car Buying Guide: Perform a Pre-Purchase Inspection
Go to a trusted dealer and have them do a full inspection. The mechanic will help you pinpoint any previous, current (and even future) issues you may have missed.
Once the mechanic gives you the okay, you can proceed to seriously negotiating for the car.
If you enjoyed our used car buying guide, then you might also enjoy our piece about the top five cars for mothers.
Sell Your Motors Used Car Buying Guide: Sell Your Old Car
If you're going to sell your old vehicle, then consider Sell Your Motors an option. Located in many areas across Dubai, Sell Your Motors prides itself on buying your car from you in only 30 minutes. That's 30 minutes where your vehicle is inspected AND paperwork is completed. We pride ourselves on our transparency and flexibility.
Sounds interesting?
Our process is simple. Try our free online car price estimator, after which you'll receive a call from us to schedule a free car inspection. Then you are presented with an offer. If you like what you see, give us the keys, and we'll give you the cash. If not, then no hard feelings.
Want to find out more? Call us on 04 330 1030