Al Rashidiya is a neighborhood in the city of Dubai, United Arab Emirates. It is located in the eastern part of the city and is known for its many parks and green spaces, as well as its bustling commercial areas. The neighborhood is home to the Rashidiya Metro Station, which serves the Red Line of the Dubai Metro, making it an important transportation hub. There are also many restaurants, shops, and other businesses in the area, making it a popular destination for both tourists and locals. In recent years, Al Rashidiya has undergone significant development and is now home to a mix of modern and traditional architecture. Keep reading this article to learn how to sell your car fast in Al Rashidiya, Dubai.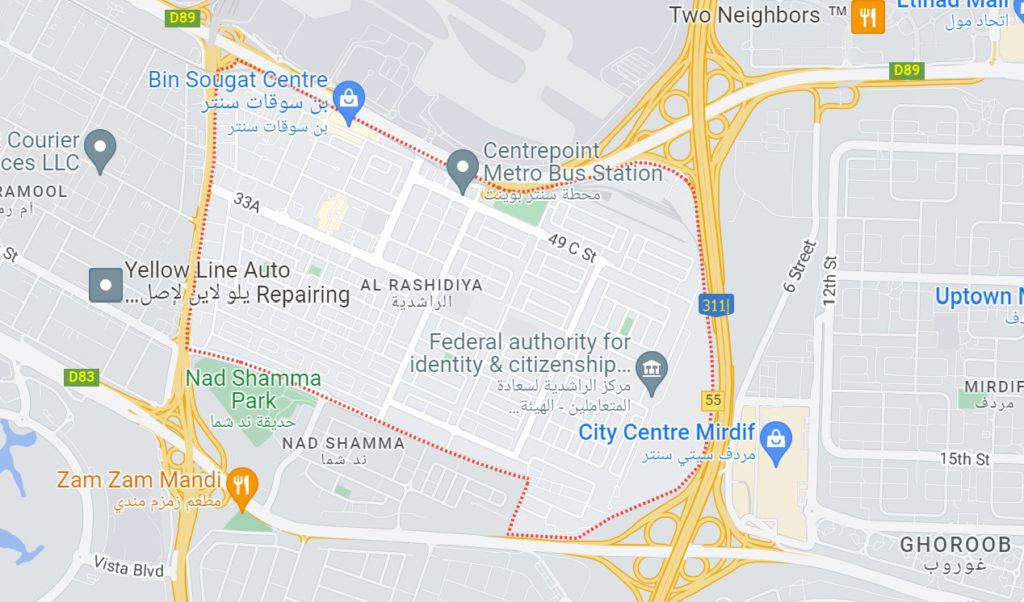 Sale car in Al Rashidiya Dubai
If you live in Al Rashidiya Dubai and want to sell your car, then why not contact us as Sell Your Motors. Our online car valuation will give you an instant fair price for your car. There's no need to spend time creating listings for classified sites or shopping around for someone to sell your car to. We'll offer you a fair price, and after a quick evaluation, we'll pay you in cash if you like. If you live in Al Rashidiya, your nearest branch is Sell Your Motors at Century Mall. Get your free car valuation now, and we'll be in touch to arrange a full evaluation.
Things to do in Al Rashidiya Dubai
Visit the Rashidiya Park
This beautiful green space is a great place to relax and unwind, with plenty of shaded areas and amenities like children's playgrounds and BBQ areas. It's a popular spot for picnics and outdoor events, and it's a great place to escape the heat.
Check out the Deira City Centre
Located just a short drive from Al Rashidiya, this popular shopping mall offers a wide variety of stores, restaurants, and entertainment options. It's a great place to spend a few hours, especially if you're looking to escape the heat.
Explore the local markets
Al Rashidiya is home to a number of busy markets where you can shop for souvenirs, try some local food, or just soak up the atmosphere. Be sure to haggle with the vendors and take some time to wander through the stalls.
Visit the Dubai Creek
Located just a short distance from Al Rashidiya, the Dubai Creek is a beautiful waterway that's home to a number of interesting attractions. You can take a boat ride along the creek, visit the Deira Souk, or just relax on the banks and watch the boats go by.
Car buying specialists are your best bet when you want to sell your car fast for a fair price. At Sell Your Motors we pride ourselves for being transparent and completing the whole car buying process in only 30 minutes!